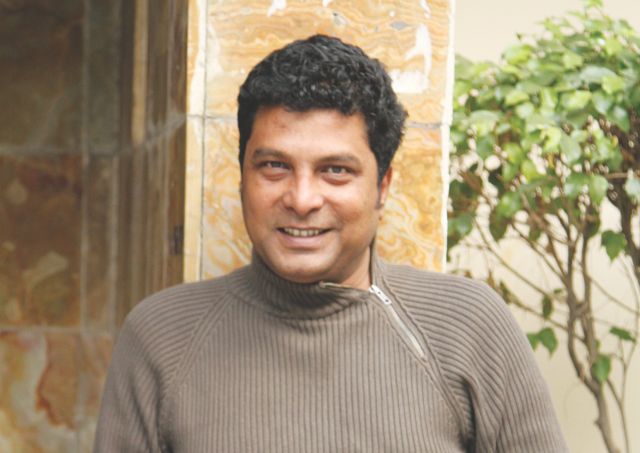 Photo: Atl Aakash
Shams Shumon's acting career in TV dramas spans over two decades. The star -- a student of marketing -- launched his career in radio dramas, and kept on refining his acting skills over the years. While many of his contemporaries failed to stay afloat, Shumon remained sure and strong. The actor has always taken on challenging roles for the screen. In the beginning, he was a regular face in BTV's in-house productions, but expanded his work once package dramas were introduced. The Daily Star recently caught up with Shumon.
Despite so many TV channels and a tide of dramas, why the crisis in the entertainment industry?
Shams Shumon: We have 26 TV channels now, of which some are news channels. If each of the 20 entertainment channels airs four serials a day it would amount to 80 serials overall on TV. The number of channels is only expanding. We also need to create more directors and playwrights. This is a huge crisis for us.
Who is benefitting from this crisis?
Shams Shumon: The Indian TV channels are taking advantage of this and drawing in more viewers.
During your career, have you faced many disappointments?
Shams Shumon: I face disappointments on a regular basis. On a single day of shooting, I have to do 12-14 sequences. It's true that I get paid for my job, but as an artiste some desires remain unfulfilled. So the satisfaction of acting is often replaced by disappointment.
Many people are turning into directors overnight. Your comment ?
Shams Shumon: Many rookie directors are sitting behind the camera without knowing the craft, and are okaying whatever we provide them with. In those cases, we deliver whatever acting we know. But I know that they lack any view, perspective or their own thoughts about the drama.
Do you think that Target Rating Point (TRP) is enough to determine the quality of a programme?
Shams Shumon: No. We need to get together to clarify this issue. A united effort needs to be carried out -- comprising all playwrights, actors, directors, producers and channel authorities.
Why are new artistes not being created in adequate numbers?
Shams Shumon: We are all working with a career-oriented goal. But first, one needs to strive to become an artiste before building a career. Or else, how will the arts develop?
Do you consider yourself as an average artiste?
Shams Shumon: Definitely. Many people on the scene will not be able to make this claim confidently. But I can humbly claim that I'm an average artiste, who has only been acting for 19 years.
Can an artiste really go into retirement?
Shams Shumon: I believe that an actor has no scope of retiring. S/he will act till the last breath. Only the characters they play will change with age.