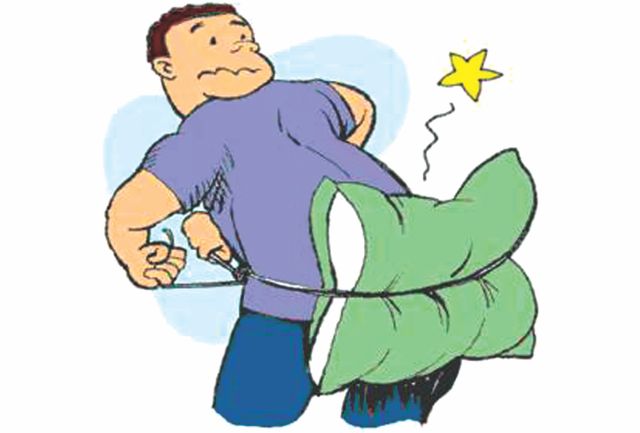 A pilonidal sinus is a narrow pocket under skin which commonly contains hairs and may discharge pus on to the overlying skin. It occurs between the buttocks (the natal cleft), a short distance above the anus.
Who gets Pilonidal Sinus?
This condition is rare in children and in people over the age of 40. It is four times more common in men. Certain factors increase the risk of developing the condition and include sedentary occupation (sitting a lot, such as driver), obesity, a previous persistent irritation or injury to the affected area, having a hairy, deep natal cleft or a family history of the condition.
What are the symptoms?
A Pilonidal Sinus may not cause any symptoms at first. Some people notice a painless lump at first in the affected area when washing. You may develop acute symptoms like increasing pain and swelling over a number of days as an infected abscess (ball of pus and surrounding skin infection) develops in and around the sinus. You also may notice drainage of pus or blood from the opening in the skin.
What is the treatment?
If you have no symptoms then you will normally be advised to clear the affected area of hairs (e.g. by shaving) and to keep the area clean with good personal hygiene.
If you have acute symptoms then you may be given some antibiotics. Painkillers may be very helpful to improve the pain.
If you have chronic (persistent) symptoms, in most cases, an operation will be advised. Some surgeons recommend that even when the wound is healed after operation, people should keep the area free of hair growing by shaving every few weeks, or by other methods to remove the hair. This reduces the chance or a recurrence of the problem.
The write up is compiled by Prof Dr Anisur Rahman, a Senior Consultant and Coordinator of General and Laparoscopic Surgery Department, Apollo Hospitals Dhaka. E-mail: anisur.rahman@apollodhaka.com