Education is the development index in today's world, ensuring the quality of education should be prioritised, said Dr Hossain Zillur Rahman, an Educationist and former Adviser to a caretaker government. Zillur was addressing a reception programme for GPA-5 achievers in PSC, JSC and JDC examinations, organised by Chattagram Samity-Dhaka.
The Samity accorded reception to 45 meritorious students each with a crest, a certificate and prize bonds worth Tk 1,000.
Md Mohiul Islam Mohim, General Secretary of the Samity, delivered welcome speech while Rezaul Haque Choudhury Mushtaque, president of the organisation, presided over the programme.
Parents of the students, trustee board members of Chattagram Samity and former principal secretary to the prime minister Md Abdul Karim were also present on the occasion.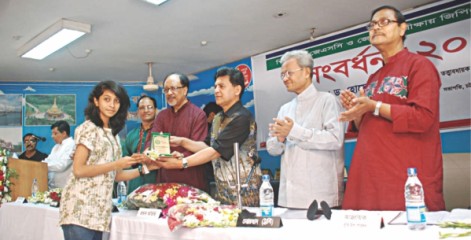 Courtesy:CHATTAGRAM SAMITY DHAKA