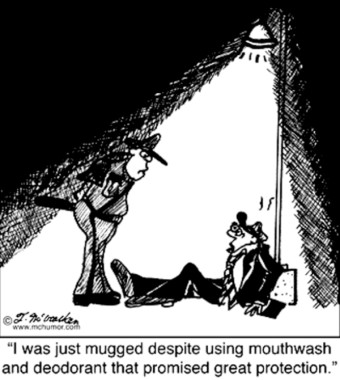 Mugging is something that goes with the name of Dhaka City, what with muggers thinking up new ways to mug you and people getting stupider every day. I remember the time I was mugged three years back. I was out in a rickshaw and this other rickshaw stopped next to me near a red light. He hailed me and went "DO YOU RECOGNISE ME? I AM RUBEL BHAI'S FRIEND". While I was pondering why I would know anyone named Rubel or even his friend, the signal turned green and after going on a bit, the rickshaw pulled up right in front of mine and my rickshaw crashed into it. Taking their chance, the rickshaw puller and the mugger got down and crowded around my rickshaw with the mugger proceeding to sit beside me with love. He brashly cursed and asked, "Pull out everything you have. I know you have two phones with you".
Quite dumbstruck by the accuracy of their request, I got my Symphony Chinese phone with a broken screen out and my wallet. He looked at the phone as if it was horse droppings. Or a Math book. They are one and the same. He pocketed it and opened my wallet. Ignoring my pleas to leave me my SIM card, he said "I'll leave you your fare". Unfortunately for me, all I had was my fare which was 40 bucks. He took that and left.
This speaks a lot about our economy. First off, you got an O level student who has a broken Chinese phone and 40 bucks, then you have someone else who takes the time to mug said person for those items.
Over the years after that traumatising event(I did not cry three nights after getting mugged. I just updated my Facebook statuses with Bullet for My Valentine lyrics),
I have discovered a few ways to repel muggers which work quite well.
Step 1: Stop looking like a victim
Ever seen a nerdy kid walking alone with his back hunched and wearing a confused expression? This is what attracts muggers (AKA me). The dejected look lacking confidence are like flowers to a bee for muggers. They know that this kid won't put up a fight and will wet his pants with a few slaps.
Step 2: Start looking like a mugger.
I am not kidding. This co-worker of mine told me that I look like someone who's into butchering people. By that I don't mean that you start watching a lot of Dexter and try to emulate him. Not that it will help you, you'll just figure out that the lakes are already overflowing with dead bodies in Dhaka. Just keep long hair, get a few bruises or cuts on your face and arms to show that you've been involved in fights(Here's a plus point for you genjamists!). Basically, look like any American Rapper- confidently stupid and looking for a fight.
Step 3: Get A Nokia 1200
I went shopping for a replacement phone and bought a Nokia 1200. I always kept it in my hand to make sure that no one thought about wasting their time to mug a Nokia 1200. Your smartphone might be smart but no iPhone or Android app is smart enough to turn into a Nokia 1200 and repel muggers. Keep that S3 in your pocket and treat that Nokia 1200 like a ceasefire white flag.
Step 4: Be aware of your surroundings; switch places
It might be a cool idea to look at the sky and search for the North Star but in a rickshaw at night, it's not. Look around to see if anyone's sizing you up for the kill and look at him dead in the eye as if to see there's anything valuable on him that you might take. If you are ready, no one will take the chance cause there are better prey out there. If anyone hails you from a rickshaw claiming to be a distant relative or friend, tell him to shut up and your rickshawala to speed up. The streets aren't your friend and your friends don't don't mug you. Usually.
Step 5: Avoid dark or empty streets and travel in groups
I mean, seriously? I need to tell you this? If you had to mug someone, where would you mug them? Not in a busy street in broad daylight that's for sure.
Step 6: Take the buses
Yes, buses suck but not more than losing your iPhone that your uncle sent from Nicaragua bought in a Christmas sale. It's time to man up and face the sweat and dirt of commuters and be a man. As for women, embrace your.. um.. womanhood and scream if anyone touches you. Watch out for pickpockets, though. Your S3 won't get stolen cause it starts from your pocket and ends at your knee but still, for the smaller phones and wallets, keeping a hand covering your pockets can do wonders.
Armed with this knowledge, muggers will either get better or the victims will be relatively safer. Or I just taught someone how to mug. Nonetheless, have fun with your rickshaw rides.