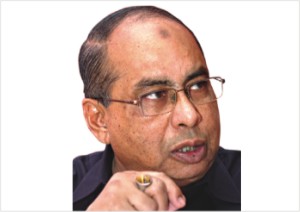 Bangladesh government being in a dilemma for years over route selection and its lack of understanding of the Asian Highway Network (AHN) has delayed its inclusion in the superhighway, said M Rahmatullah.
In an interview with The Daily Star, Rahmatullah, former director (transport) of the United Nations Economic and Social Commission for Asia and the Pacific (UN-ESCAP), said once Bangladesh becomes a part of this network of roads, it would be connected to countries to its east and west.
The international highway will also open up enormous economic opportunities for Bangladesh.
Rahmatullah, now transport policy adviser to the Transport Sector Management Reform (TSMR) Programme of the Planning Commission, said Bangladesh, India, Myanmar or any other country in this region would not benefit with the present routes that enter Bangladesh through Benapole of Jessore and Banglabandha of Panchagarh and exit through Tamabil in Sylhet.
"Bangladesh should pursue amending the existing routes and push for the Dhaka-Chittagong-Cox's Bazar-Gundum-Myanmar route to get maximum benefit from the network," he said.
Appreciating this government's quick move to connect Bangladesh with the network, he said the government should ratify and sign the Asian Highway agreement as soon as possible before pursuing the amendment of routes via diplomatic channels.