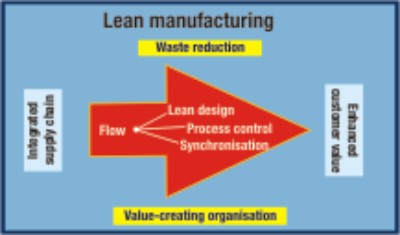 Experts yesterday suggested garment manufacturers to introduce the lean manufacturing system to their factories to reduce waste in production cycles, which will eventually cut the cost of doing business.
The lean system will help minimise unpredictable business practices, inconsistent standards and systems, unwanted labour turnover, absenteeism and fluctuations in quality, they said.
Industry people believe that a lean manufacturing system will shape the future of Bangladesh's largest export earner.
In an industry notorious for focusing solely on turnover and quantity, productivity can no longer be ignored, said Charles Dagher, an international consultant of the Productivity Improvement Programme of Bangladesh Knitwear Manufacturers and Exporters Association (BKMEA), at a seminar.
The seminar, held as part of the three-day fourth Knitexpo-2008 at Dhaka Sheraton Hotel, focused on how to improve productivity through lean manufacturing.
After the seminar, BKMEA President Fazlul Hoque announced that his organisation would hold the first-ever workers' festival at the Osmani Stadium in Narayanganj on Friday.
"We are expecting that more than 50,000 workers will participate in the festival, where they will have the opportunity to participate in games and sports," Hoque said.
BKMEA in collaboration with other companies will distribute prizes to the workers at the festival.