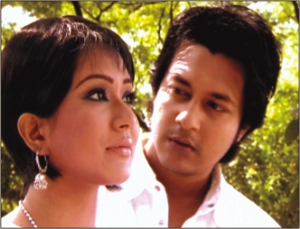 A special play Bhashar Bhuban will be aired on Channel 1 tonight at 8:15 pm.
The plot revolves around the lives of two families who live in the same house. Both families are constantly bickering with each other. Bhasha -- a gentle natured science researcher -- is the son of one of the families. On the other hand, Bhuban -- mischievous and mysterious -- is the daughter of the other family. The story highlights a budding relationship between the two.
The cast of the play includes Rahmat Ali, Wahida Mallick Jolly, Pricilla Parvin, Momo and Emon.
Written by Ejaz Munna, the TV play has been directed by Shah Amir Khasru.