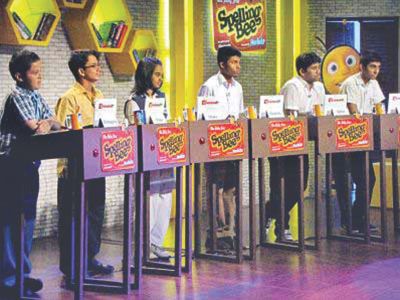 I enjoyed the Spelling Bee contest arranged jointly by The Daily Star and Channel-i held at Comilla Zilla School on 16th February, 2013. A large number of students from different schools of Comilla city took part in the competition with spontaneity and merriment. I, being spell-bound, remained with the spellers as long as the programme continued. The participants, the guardians and the teachers were joyous and cheerful being present at the programme. The arrangement was so nice and flawless that we found no breach of discipline anywhere. The organisers left no stone unturned to make the programme a success.
Actually, Spelling Bee contest is a very creative and innovative programme for which the authorities concerned deserve thanks. It has created much enthusiasm among the students. I know how much exhilarated my students were when they heard the contest would be held at our city. We called a lot of students and chose a required number for the programme. Some of our students are playing the online game also.
To make the Spelling Bee contest more popular, its scope should be expanded by holding programmes even at the upazila level. My other suggestion is: select the best spellers. The competitors should be asked at least three questions successively instead of only one in the first round.