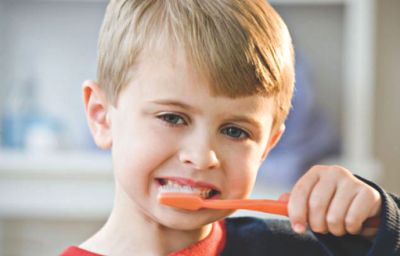 Gangnam style became an international cult hit with celebrities, Eton students and even a robot destined for work on a warship copying the iconic song and dance.
Now, Korean pop star PSY's song has been identified as the best for encouraging children to brush their teeth properly as it enables them to complete the correct number of strokes needed for a complete clean.
An expert from Brighton Institute of Modern Music and a dental professional have devised a musical formula for brushing teeth, which works out the pattern of beats needed for a perfect clean.
The equation, created by Ivor Novello nominee Jim Williams, shows that songs that have eight bars of music, followed by another two sets of four bars can encourage brushing.
They must also include a double chorus and middle 'bridging' section, known as a double eight.
Based on this formula, Williams complied a list of songs that best match the calculation designed to help children brush better.
Gangnam Style --which recently became the most watched item ever posted on YouTube with over one billion views --came out on top, followed by Rihanna's Diamond; Gotye's Somebody That I Used To know; Olly Murs' Troublemaker; Wiley's Heatwave and Cheryl Cole's Call My Name.
Dental expert, Tina Tanna, who worked with Aquafresh to create the brushing technique, said: "Children must brush at least 35 times on each side of the mouth -- using seven strokes in five areas -- to ensure their teeth and gums stay healthy."
Lesley Stonier, senior brand manager for Aquafresh, said: "This new formula and top songs to brush to are designed to help put the fun into brushing time.
"Using these tunes to establish a good teeth cleaning routine with your children will set them up with good dental hygiene for life."