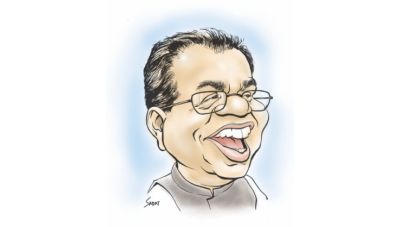 Had the Anti-Corruption Commission accused former minister Syed Abul Hossain in the case filed for graft conspiracy in the Padma bridge project, the bridge construction would have started in May or June this year, according to a World Bank road map.
A government official said the global lender in late December, 2012, sent a detailed road map to the government regarding implementation of the Padma bridge project.
The road map said if the ACC started a fair investigation into the graft allegations, the bridge construction work would start.
The road map said the co-financiers would appoint an independent task manager within three to four weeks, who would have overseen the bridge construction work.
Four construction managers would have been appointed for different components, including bridge construction and river training, within one to two weeks.
The road map included a timeline by which the construction managers would complete the tasks of preparation of procurement document and awarding of work to the bidders.
The detailed plan in December envisaged that the bridge construction work would start in five to six months.
But the implementation of the road map had become uncertain as the ACC and the World Bank's external panel could not agree on including former minister Syed Abul Hossain in the FIR filed by the anti-graft watchdog.
On Tuesday, referring to the World Bank's road map, reporters asked Finance Minister AMA Muhith whether the work on beginning the bridge construction would have started in that month had the ACC agreed with the external panel.
Muhith said, "No, it is not true. It is a proposal. There is no signal from the World Bank."
Muhith, however, said he had differences of opinion with the World Bank regarding the timeline of the road map. He said, "We want to start the project work the day the World Bank says yes."
The external panel in December last year said had Abul's name been included in the FIR, they would have given the green signal to the World Bank to finance the bridge.
Executive Director for Bangladesh of the World Bank Mukesh N Prasad reiterated this position in early January in Washington.
Last year, upon reviving the cancelled loan for Padma bridge, the World Bank came up with some documents stating that several people, including former communication minister Abul, sought 10 percent of the $50 million contract from Canadian company SNC Lavalin in exchange for making it the top bidder in the bridge construction supervision tender.
Abul's name was mentioned in connection with the bribe in Lavalin official Ramesh Saha's diary. Saha had been arrested by the Canadian police for corrupt practices in the project.
Abul, along with high officials, had allegedly held private meetings with Lavalin officials in 2011.
To qualify Lavalin as the top bidder, the Bridges Division had dissolved three tender evaluation committees and gave the fourth committee incomplete information about the actual lowest bidder.