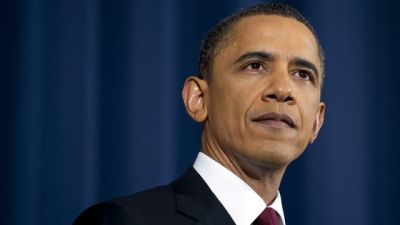 US President Barack Obama was yesterday set to press top lawmakers for a deal to avert huge tax hikes and growth-sapping spending cuts next week, but hopes for an end to the fiscal cliff crisis appear thin.
Wall Street reflected pessimism over prospects for a deal in bitterly divided and stalemated Washington, with the Dow Jones Industrial Average slipping 88.45 points or 0.68 percent an hour into trade.
Obama will meet Republicans, House Speaker John Boehner and Senate Minority Leader Mitch McConnell, and Democratic Senate Majority Leader Harry Reid and House Minority Leader Nancy Pelosi at the White House at 3:00 pm (2000 GMT).
But the last-ditch talks to head off the fiscal time bomb due to come into force on January 1, may be more about apportioning blame after weeks of political grandstanding.
Going into the talks, neither side showed any sign of shifting from their entrenched positions, in a crisis that threatens to reverse the fragile US recovery, rattle financial markets and cause global economic shockwaves.
Obama, now banking on a stopgap solution after talks on a grand debt and tax bargain with Boehner failed, wants taxes on American families earning more than $250,000 a year to go up but to spare the middle class.