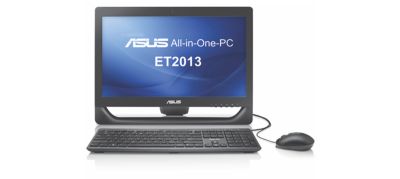 Asus has introduced its ET2013 series of all-in-one PCs in the local market.
The Asus All-in-One PC ET2013 series is powered by the Intel Pentium dual core 2.9 GHz processor for responsive multitasking performance and energy efficiency. The 20" 16:9 HD+ LED backlighting gives crystal-clear images on screen while helping to reduce power consumption.
Its ultra-slim space-saving design makes easy to setup and use. The PC comes with 2GB DDR-3 RAM, 500GB Hard Disk, Intel HD graphics, built-in speakers, Wi-Fi (802.11b/g/n), Gigabit LAN, Webcam, 2 USB 3.0 ports, 3 USB 2.0 ports, USB keyboard and mouse.
The PC has a price tag of Tk 47,000.