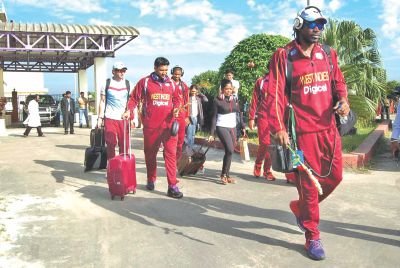 The West Indies cricket team arrived in Khulna yesterday morning to play the second and final Test and first two ODIs of five against Bangladesh, who also reached here in the evening.
The Test match begins at the Sheikh Abu Naser Stadium on Wednesday while the one-day internationals will also be held at the same venue on November 30 and December 2.
The Caribbean cricketers checked in at the City Inn hotel at around 11am after having a bus ride from the airport in neighbouring Jessore district. Both teams will be staying at this hotel during the tour.