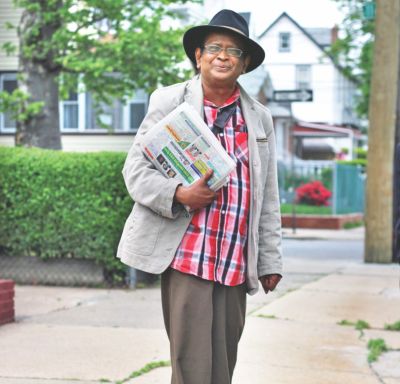 Marking Humayun Ahmed's 64th birth anniversary, a five-day memorial festival named after him is now being held in New York. Muktadhara Foundation, the organisation behind arranging an annual Bangla book fair in New York, is holding the festival, according to a press release.
The festival started on November 9. It features over 100 books by the author, screening of his films and TV plays and rendition of his songs.
The festival is being held at the Muktadhara premises in Jackson Heights. The venue has been decorated with festoons and banners. Biswajit Saha, chief of Muktadhara, has invited Bangladeshis living in New York to join the celebration.
Today, on the birthday of Ahmed, a celebration cake will be cut in the evening [US local time] by eminent Bangladeshi expatriates. Reminiscence, recitation of Ahmed's poems, reading out excerpts from his writings, and singing his songs will take place at the programme. Nine elocutionists will recite as many poems including "Bashor", "Babar Chithi", "Asru", "Kabbor" and "Grihotyagi Jotsna".
Muktadhara also celebrated Ahmed's 63rd birth anniversary last year, when Ahmed joined the celebration through Skype. Dr. Golam Morshed unveiled the cover-jacket of his book "Rong Pencil".
In 2002, Muktadhara Foundation arranged a two-day festival on his birth anniversary.