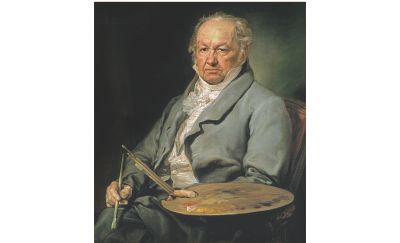 Bengal Gallery of Fine Arts, the Spanish Embassy in Bangladesh and the Inditex Chair of Spanish Language and Culture, University of Dhaka, are jointly organising an exhibition of selected engravings by master Spanish painter and printmaker Francisco Goya [from the collection of the Real Academia de Bellas Artes of San Fernando].
The two week long exhibition will open on October 9.
Home Minister Mohiuddin Khan Alamgir will inaugurate the exhibition and with it, the newly renovated premises of Bengal Gallery in Dhanmondi, Dhaka. Mijarul Quayes, secretary, Ministry of Foreign Affairs will be present as special guest. Luis Tejada Chacon, the Spanish Ambassador to Bangladesh, will be the guest of honour at the inauguration. Antonio Abril, general counsel of Inditex and Abul Khair, chairman of Bengal Foundation, will also speak at the opening of the exhibition.
Spanish romantic artist Goya was a regarded both as the last of the Old Masters and the first of the moderns. He was a court painter to the Spanish Crown, and through his works were both a commentator on and chronicler of his era.
Goya was born in Fuendetodos in Spain. He spent his childhood in Fuendetodos, where his family lived in a house bearing the family crest of his mother. His father earned his living as a gilder. About 1749, the family bought a house in the city of Zaragoza and some years later moved into it. He formed a close friendship with Martin Zapater at this time, and their correspondence from the 1770s to the 1790s is a valuable source for understanding Goya's early career at the court of Madrid. At age 14, Goya studied under the painter José Luzán. He moved to Madrid where he studied with Anton Raphael Mengs, a painter who was popular with Spanish royalty.
In 1771, Goya travelled to Rome and won second place in a painting competition and secured employment designing tapestries at the Royal Tapestry Factory. He completed over 42 patterns, which were used to cover the walls in the newly built palaces around Madrid, giving him an immediate royal audience.