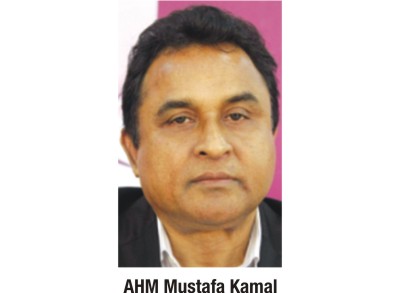 Three years ago as the bus carrying the Sri Lanka cricket team in Lahore turned the corner less than a mile away from the Gaddafi Stadium, militants launched a rocket aiming for its fuel tank. The rocket missed by a whisker, but the militants armed with automatic weapons sprayed enough bullets to kill the sporting ambassadors of Sri Lanka, who had actually gone to entertain the Pakistani people when no one else was willing to travel.
Time has flown by quickly but fear and the deep wound of that heinous attack still remains fresh as ever for the barely survived cricketers and the rest of the world.
Since then Pakistan has been a no-go zone for cricket teams around the world until this Sunday when Bangladesh Cricket Board, or more precisely its president AHM Mustafa Kamal, offered the olive branch to Pakistan. Kamal proudly announced during the ICC executive committee meeting in Dubai that Bangladesh would be touring Lahore to play one one-day international and a Twenty20 match on April 29 and 30 respectively.
Pakistan greeted the decision gleefully and patted Kamal for his wholehearted effort to make this tour happen. The PCB also thanked Bangladesh government for giving the "green signal" against widespread outcry of security fears.
Is Pakistan now safe for a cricket team to tour? Kamal is convinced and so is the highest authority of Bangladesh. But ask anybody else or even a Pakistani and he will whisper in your ears, "Peace must return to Pakistan before cricket does".
And there is little doubt peace is yet to return to Pakistan. For instance, you will get frequent terrorists attack be it in Lahore or Karachi. In fact, more than two years after the Lahore attack, the same group staged a brazen assault on a major naval base in Karachi.
And not long ago a father and his son were listening on radio the exciting Asia Cup final between Bangladesh and Pakistan in remote Wana town of South Waziristan when their radio (which was a radio bomb) exploded and killed both.
FICA, the worldwide cricketers' association, has recently conducted its own security assessment in Pakistan and got "unfavourable" responses. The ICC in an attempt to avoid sending its match officials has embarked on changing its rule by formulating special dispensation which will allow the series to go on with "non-neutral" match officials.
The BCB president however said that "he will not send his players to Pakistan" if the ICC do not comply with the standard practice which means sending its neutral umpires and officials for the Pakistan series. But apart from his judicious remark, his activities revolving around the Pakistan tour has raised many questions.
It has now become an open secret that he has made the Pakistan tour a personal mission ever since he won PCB's nomination for the post of ICC vice-presidency. Kamal got the PCB nomination even before he got the nomination from his own board which is unique if not bizarre. And it was treaded as quid-pro-quo from the PCB which relentlessly hammered Kamal from every direction. A proactive Kamal led a 9-member security assessment team to Pakistan and took little time to announce that Lahore is safe; as if all the landmines have been removed from there.
Many felt as the board president, he should have allowed somebody to lead the security assessment team because it did not look decent.
Although it would be the cricketers who will be out there in the middle, it was learnt that Kamal waged a personal campaign to convince the players to agree to tour Pakistan. Not many cricketers have publicly expressed their fear of touring Pakistan but a survey conducted by The Daily Star Sport suggests that almost every national team player is against touring Pakistan.
But who cares, they are paid to do their jobs; trained to fight for the nation. And it seems Kamal is hell bent to put them in the line of fire, because to sit in the throne of the ICC presidency, needs that sort of a sacrifice.