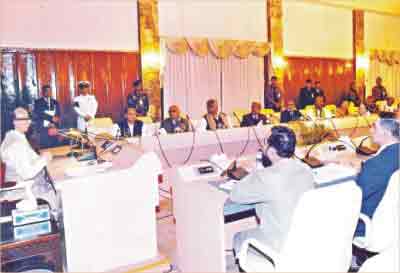 At last, President Zillur Rahman has started a dialogue regarding the appointment of the Election Commission members. According to our constitution, the president has limited power, in all respects. But we were hopeful about the success of this dialogue. The BNP also agreed to take part in this dialogue. Some of the parties, including BNP, requested the president to include caretaker government issue in the dialogue. But he did not do that.
The president invited many parties which never represented the parliament but ignored some parties which have their representatives in the 9th Parliament. Jamaat-e-Islami was not invited although it is the 3rd largest political party in the country. One may not like Jamaat-e- Islami, but how could our President take such an undemocratic and biased decision?
We request all concerned, including our president, to review the decision.