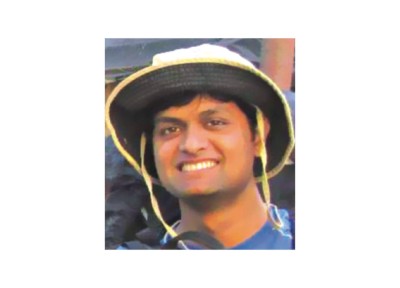 MA Sattar, at the age of nearly 57, is the eldest of the three-member team who are on a quest to reach the top of Africa, Mount Kilimanjaro. Niaz Patwary and I are just over half his age. Even with this age difference, Sattar treats us as his contemporaries and keeps us entertained with his quirky sense of humour.
For example, 'thanks' in Swahili is 'asante'. Sattar has turned that into 'Asad Gate'.
This linguistic distortion is not restricted to Swahili; he has turned 'Holiday Inn' into 'Holding Limited', because to him every sign in Dhaka seems to have those two words added to it.
Then there is his constant worrying about his family back home, often telling us to call or email his family. This after 25 years of marriage, which he explains by quoting John Keats: "Short absence quickens love, long absence kills it". Needless to say, it evokes much laughter among his audience.
Today (September 6) we will leave Dar-es-Salaam for Moshi, a small town at the foot of Mt. Kilimanjaro, a prospect which gives us mental peace.
Till now, whenever we sought help from anybody here or received any service in exchange for money we have been ripped off. After buying a packet of pineapple juice from a big shopping mall we found that the product was ten months past its expiration date!
Then there was the man in a Kilimanjaro Express uniform at the bus stand who took money from us saying he would "take care" of our mountaineers' bags in the locker.
However, we have also met some good people. The supervisor of the bus is a girl named Lulu. She is smart and quick in doing her job. When we told her about paying money to the Kilimanjaro staff she had a good laugh. She also helped by giving us some much-needed advice.
There was also a selfless youth named Israel who travelled with us to Moshi, helping us immensely by providing valuable information for our journey.
Moshi is about 600 kilometres from Dar-es-Salaam by road but it is only an eight-hour journey. The driver drove cool headedly at speeds approaching 140 km/hour. He did not take any risks at all. Not once did he overtake another vehicle without being completely sure that there were no vehicles approaching on the opposite side.
It reminded me of the bus and truck drivers back in Bangladesh, and the labour leaders-turned-ministers who say that being able to distinguish between cows and goats is enough to get a driving licence.
Most of the area in Tanzania is hilly. After passing through a few towns a vast area of hilly landscape announced its magnificent presence. On the way we found mango trees in full bloom, and different types of trees including the fruit-bearing blackberry, jackfruit and coconut trees.
Our journey started at 8:30 in the morning. We stopped at a restaurant for lunch. As we tucked into the food -- beef steak and French fries -- we felt like the African lions shown on National Geographic channel as we chewed on the partly raw steaks.
The journey through provided a fantastic opportunity to take in the African landscape to our hearts' content. There were barren lands all around, punctuated by huge trees, and in my mind's eye I was envisioning baboons, buffaloes, impalas, giraffes, zebras, deer, lions, leopards, hyenas, rhinos, etc. all roaming about. Occasionally an elephant or giraffe herd will lazily cross the road and the bus will stop to allow them their way.
Our bus reached Moshi town on time, and Mt Kibo came into view. As we got off the bus, its highest peak became visible to us from the YMCA hostel. That peak is Kilimanjaro. We collected information about Kilimanjaro and the service charge for reaching the mountain from Immanuel, who has opened an office at the hostel.
When leaving Dar-es-Salam, Khadija informed her sister Duriya about out expedition to Kilimanjaro. Duriya brought Isaac to us. He is a physical trainer and guide for adventure sports at the school where Duriya works. Isaac himself has conquered the peak of Kilimanjaro 86 times. We took him as our guide.
Night descended and we held a brief meeting. Duriya and her husband Akbar took us for dinner to the posh Moshi Club. Before that we had samucha, tikka and roast at their house. MA Sattar quipped, "When you are with the Moghul, you have to dine with him."
We took our seats at the lawn of Moshi Club and had French fries and sea fish cutlet there. We need one more day to prepare the climb to Kilimanjaro. After that, we will be on the trail.