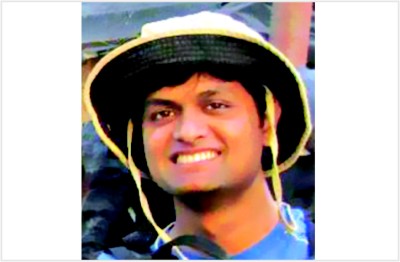 Over the past couple of days, it has been the sight of dark clouds across the skies in Dar es Salaam all early morning that have drawn my attention. You tend to get the feeling that the clouds will soon burst into rain. But no rain falls. The clouds somehow float away by 10. The locals have an explanation for it. According to them, because the sea is close by, these clouds form in the skies. It made me wonder if a similar phenomenon could be seen on our seashores.
Dar es Salaam seemed to rouse itself from sleep on Sunday, after five days of holiday. The roads are quite in good condition and people appear to be careful about following the rules of the road while driving or using it in other ways. And yet there is a break in the rhythm. Once that happens, traffic chaos similar to what happens in Dhaka takes over. However, the sort of chaos which descends on Dhaka when everyone tries to rush past a traffic signal is rare here.
Today, you can spot a whole of people on the roads, in markets and in offices. It made me wonder where all these people had been just a day earlier. Today, on a working day, how did they manage to come together all of a sudden as it were? Men and women all look enterprising in this place; and there are many offices and business establishments which are administered by women. No one feels diffident about work.
Dar es Salaam is unlike Dhaka in the sense that while construction work goes on all over the latter, it is nothing like that in the former. Almost everything about the city is organised and thus disciplined. Residential areas, offices, hospitals, bus stops and markets are all kept in order. The streets are quite neat and clean. If one were to travel to the eastern section of the city, which faces the sea, one would experience the smell of fish wafting in, which tells one that nearby is to be found a colony of fishermen.
The Tanzanian shilling is quite expansive in nature in that for one dollar you come by more than sixteen hundred of the local currency. Thus when you need local currency for a hundred dollars, you find you have at the minimum one lakh sixty thousand shillings. Which is when Niaz Patwary and M A Sattar quip that whoever wishes to be a millionaire must buy a ticket for Tanzania, hop on a plane and fly over to Darus Salam. Of course, he or she must have a thousand dollars if that dream of becoming a millionaire is to be a reality.
In this country, people use plenty of oil in cooking. Oil is in rice and it is in the chapattis. People have a great fondness for all kinds of meat. The elderly MA Sattar, whose endless humour has kept everyone in high spirits, has just discovered that people here have loads of oil in their physical being!
While working on the internet at the Holiday Inn Hotel, I managed to learn quite a few Swahili terms owing to my interaction with a bellboy. Here, for "hello" you use the term "jumbo". If your friendship with someone goes up by some degrees, you can use the term "mumbo" to express "hello". "Sawa" means "okay" while "asante sana" is used to express thanks. The response to "asante sana" should be "karibu", which means "welcome" or "you are welcome". Also, while saying farewell, one can say "karibu". In times of danger, one can use the term "nisaidai, tafadali', which translates into "please help".
At around 11, we all moved out, to look for camera equipment at Haidari Plaza. As soon as we explained our situation to Khadia Adamjee, owner of Panatech Limited, she wanted to know who we were and what we meant to do. When we explained things to her, she asked us "Can I give you a piece of advice?" To our affirmative, she told us, "Please remove your wallets from your back pockets and keep them in bags. Place the cameras too in the bags. If you move around the way you have been doing, you will find yourself in trouble and no one can help you. Here two persons, one in front of you and the other behind, will press on you and divest you of your wallets so swiftly that you won't even know how it all happened. As for your cameras, anyone at any moment can simply run away with them." After she had finished, we broke into "nisaidai, tafadali". She broke into laughter. We too had grins all over our faces.
But a certain terrifying feeling had come into our minds. If this is the reality on the streets of a capital, then how will people move around? When we came across such warnings for the second day, we felt our spirits sink somewhat. Niaz was clear about his feelings. "If after climbing Kilimanjaro we can go back home with our lives intact, it will be a relief." We laughed again.
Khadija wanted to know how we meant to go to Mount Kilimanjaro. We told her about Marko. On hearing our answer, she seemed to fall from the skies. She informed us that the man was hoodwinking us since one did not need more than four days to climb Kilimanjaro. By saying that six days were needed, Marko was perhaps planning to leave us high and dry on the trail.
Once again, we became conscious of reality. We were reminded of Sister Laila's word of advice. She had asked us not to trust anyone. Now Khadija spoke to her sister and arranged for us to climb Kilimanjaro from Moshi. She told us that once we got there, we could make our own arrangements to climb the peak in a way we would be comfortable with. "That will be the best way", she added.
And so we hit the road on our own. We bought bus tickets from Dar es Salaamfor Moshi, each ticket costing 28,000 shillings. We smiled. For a six kilometre journey 28,000 shillings!
Considering that we needed to make our own arrangements, we settled on the camera equipment and proceeded to do what needed to be done. In the evening, Babul, president of the Bangladeshi community in Darus es Salaam, came to see us at the YMCA hostel. We had a good discussion with him about Tanzania. He promised to introduce us to government ministers, tourism officials and others once we were done with our Kilimanjaro programme. It was decided that the task given to us, as tourism ambassadors for Bangladesh, by the Bangladesh civil aviation and tourism minister was one that we could carry out through such a programme.