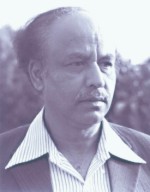 Ahmed Kabir Choudhury of Sylhet, a language movement veteran, passed away on January 7 at the age of 77, says a press release.
He was the son of late Khan Bahadur Abdur Rahim Choudhury, public prosecutor, and Zobeda Rahim Choudhury, the first Muslim woman politician of Bangladesh.
Ahmed Kabir Choudhury obtained MA in economics from Dhaka University. He participated in the Language Movement of 1952 while a student in Dhaka. While leading student protests, he was injured during confrontations with the police.
He married Tuli Kabir of Ahia Villa, Sylhet, in 1958. Tuli Kabir, niece of renowned writer Syed Mujtaba Ali, passed away in 1990.
Ahmed Kabir Choudhury was also a tea-planter, rubber-planter and arborist. His love of trees led him to plant many unusual and rare varieties of fruit and ornamental trees at his plantation near Srimongol over a 40-year span. Some trees he raised include Casuarina, Cinnamon, Buddha-Narikel, Avocado, Rambutan and numerous varieties of citrus.
Choudhury is survived by his children Ihtisham Kabir, Imtiaz Kabir and Durba Kabir, five grandchildren, three brothers, three sisters and a host of relatives, friends and well-wishers.
His qulkhwani will be held on January 11 after Asr prayers at Road # 3, House # 22, Old DOHS. Relatives, friends and well-wishers are requested to attend the qul.