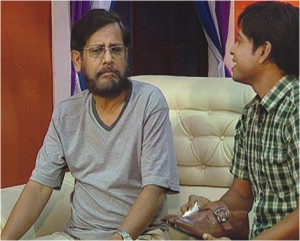 Drama serial "Bhajokat" will be aired on Desh TV tonight at 10:30 pm. The serial has been jointly written by Moniruzzaman and Rafiqul Islam. Raju Khan and AK Azad jointly direct the serial.
The story zooms in on different aspects of life -- crisis, love, faith, fun, resentment, jealousy and greed -- concerning people migrating from their respective villages to the capital. Sardar, an educated unemployed youth with his assistant Bullet comes to the city in search of work. They work as caretakers at a duplex house that is owned by an elderly expatriate whose possibility of coming back is uncertain.
The cast includes Asaduzzaman Noor, Raisul Islam Asad, Pijush Bandyopadhyay, Shahidul Alam Sachchu, Sara Zaker, Shatabdi Wadud, Shampa Reza, Bonya Mirza and Humaira Himu.
The serial is aired Saturdays, Sundays and Mondays.