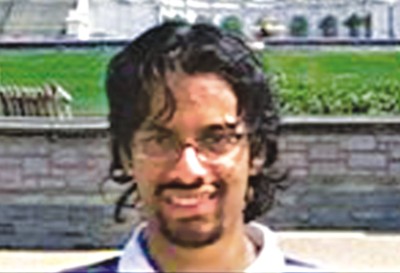 A US court in Atlanta yesterday convicted Bangladeshi origin US national Ehsanul Islam Sadequee on terrorism related charges.
Sadequee, 23, of the Atlanta suburb of Roswell, was picked up by intelligence officials from Dhaka in 2006 and handed over to the Federal Bureau of Investigation (FBI) and sent back to the US.
He was found guilty on four counts of supporting terrorists and a foreign terrorist organisation after a seven-day trial, reports CNN from Georgia quoting a news release of Patrick Crosby, spokesman for the US Attorney's Office.
Sadequee was born and raised in the US and was arrested in April 2006 in Bangladesh on charges arising out of false statements he made in an April 2005 interview with the FBI at New York's JFK International Airport, authorities say.
He was indicted in Georgia in July 2006 and brought back to Atlanta in August the same year.
In June, a federal judge convicted Sadequee's friend Syed Haris Ahmed of conspiring to provide material support to terrorism in the US and abroad. Ahmed had been a student at Georgia Tech.
Sentencing for both Ahmed and Sadequee is scheduled for October 15, the authorities say. Both could be sentenced to up to 60 years in prison, Crosby said.
"With this guilty verdict, a long and successful international counter-terrorism investigation comes to a close," David Nahmias, US attorney for the Northern District of Georgia, says in the news release.
Sadequee was living in Bangladesh in 2001, say prosecutors. They add he sent an email seeking to join the Taliban and their fight against the US and coalition forces in Afghanistan.
Several years later, in late 2004 and 2005, Sadequee returned to his family home in Roswell and "entered an illegal agreement -- a conspiracy -- with others to provide material support to terrorists engaged in violent jihad," the prosecutors say in the news release.
Ahmed and Sadequee were charged in the same indictment. The authorities allege the two travelled to Canada in March 2005 to meet three other co-conspirators they met online.
"While in Canada, Sadequee and his co-conspirators discussed their plans to travel to Pakistan in an effort to attend a paramilitary training camp operated by a terrorist organisation, such as Lashkar-e-Taiba, as preparation for engaging in violent jihad abroad or in the United States," the prosecutors' statement says.
"They also discussed potential targets for terrorist attacks in the United States."
In addition, the authorities contended that Ahmed and Sadequee made "casing videos" of landmarks in Washington such as the US Capitol, the World Bank Building and a Masonic temple.
The videos were found on the hard drives of at least two men who were convicted on terrorism charges in the UK.
According to the prosecutors, those two men were found to possess a large quantity of "violent jihad materials."
Ahmed travelled to Pakistan in July 2005 in an attempt to enter a training camp, but his family and others convinced him to postpone that effort, according to Nahmias' statement.
The day before Ahmed returned to Atlanta, Sadequee departed for Bangladesh carrying items hidden in the liner of his suitcase including an encrypted CD and a map of Washington that included all of the targets he and Ahmed had cased, the authorities add.
While in Bangladesh, Sadequee conspired with members of a "violent jihadist organisation known as al-Qaeda in northern Europe," the prosecutors say.
They add Sadequee came to Bangladesh to meet terrorist cells and tried to help a Pakistani group linked to terror attacks. But he denied any involvement in terrorist activity at the trial in Atlanta.
At the trial -- where Sadequee represented himself -- he acknowledged that he had spent time discussing jihad in online forums but termed it empty talks.
"We were immature young guys who had imaginations running wild," he told jurors, reports the AP news agency. "But I was not then, and am not now, a terrorist."
US officials established that Sadequee had communicated with Mirsad Bektasevic, a Balkan-born Swede convicted in 2007 of plotting to blow up a European target to force the pullout of foreign troops from Iraq and Afghanistan.
But Sadequee's family said the case was an example of over-zealous prosecution in the wake of the September 11 attacks.
"Even though [US President Barack] Obama has communicated there's going to be a shift, it hasn't really gone down to the general understanding of the community and social attitudes," his sister, Sonali Sadequee, told AP.
After Sadequee was picked up in Bangladesh, his father Sardar Md Sharif, a garment exporter by profession, told a press conference in Dhaka that eight to ten armed plainclothesmen of different government intelligence agencies "abducted" his son on April 17, 2006 when he and his wife reached Kalachandpur Bridge Police Post at Baridhara on their way back home from shopping.
Policemen at the check post cooperated with the "abductors" as they identified themselves as intelligence officials.
They identified themselves as personnel of Criminal Investigation Department, Detective Branch, Special Branch and Rab as Sadequee's wife wanted to know their identity, Sharif had said.
He had added he also filed an abduction case with Cantonment Police Station on April 17, 2006.
As The Daily Star enquired yesterday, duty officer at Cantonment Police Station Assistant Sub-inspector Mohammad Alauddin said the investigation officer of the case submitted final report on February 21, 2007 as he found the allegations false.